How SpeedFinance Personal Loan App Can Change Your Life ?
Use SpeedFinance anytime anywhere to fulfil your needs ! Whether it's for wedding expenses, education fees, medical emergencies, a vacation, or a little indulgence; we've got your back.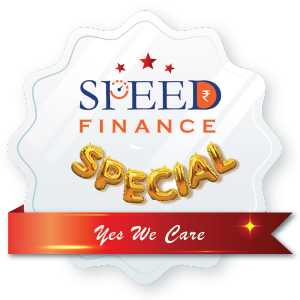 Know your Credit Score Now.
A faster way to understand and correct the points, loan providers are looking.
Loan Rejection Reason
Free Credit Report
Free Credit Counselling
Debt Restructuring Recommendations
Referral Earning Opportunities
Future Loan Prospects
All these at Rs. 590 /- just Rs. 235/-
Know your Credit Score
About Us
Speed Finance brand is 100% owned by EarnWealth Solutions Pvt Ltd. Incorporated in 2014, we are a leading Distributor of financial products in India. We are an online platform that provides customers with financial products and services such as personal loans, unsecured loans, installment loans and credit cards. We connect borrowers with lenders to help them get the best deal possible. We also provide value-added services to our customers such as big-data analytics, credit risk assessment and verification, and automated work-flows for loan origination and management. We have partnered with RBI Approved Banks & NBFCs to distribute various types of loans. We are not a NBFC, we do not do any co-lending / FLDG based lending ourselves. We don't do any sort of collections / recovery of loans we distribute.

Our endeavour is to democratise financial products & make it easily accessible to every Indian. We are a 100% Indian company & we do not have any branches outside India. We have designed various paid services that our customer can choose. It helps our customers to understand about their credit worthiness, credit history & ways to improve their Credit Score so that they remain credit healthy.
Interest rates range from 0%-29.95% with equivalent monthly interest rate of 0%-2.49% only. A small processing fee is charged for loans e.g. for low risk customers 0% - 3% of the principal, for very high-risk customers 2.5% - 7%*. *The charges and repayment tenures vary based on creditworthiness and repayment ability of the customers. Penalty is charged only when someone delays their scheduled payment.
The APR for different products is separate as per the risk profile of the customers. The APR for different personal loan products: low risk customers is 0%-36%, medium risk customers is 18%-39%, high risk customers is 24%-42% and very high-risk customers is 24%-70%.
Loans range from ₹3,000 to ₹500,000
Tenure: 90+ days to 24 months. Interest rates range from 0%-30% per annum depending on the product availed.
Personal Loan For Salaried example:
Loan amount: Rs. 50,000
Tenure: 12 months
Interest Rate: 20% per annum
Processing Fee: Rs. 1,250 (2.5%)
New customer onboarding Fee: Rs. 200
GST on Processing and Onboarding Fees: Rs. 261
Total Interest: Rs. 5,581
EMI: Rs. 4,632
APR: 23.2%
Loan amount is Rs. 50,000. Disbursed amount is Rs. 48,289. Total loan repayment amount is Rs. 55,581